A 23 years old mother who killed her own toddler was jailed last year. Another serious Case Review where agencies have failed a child in every way. This case review published today 5th
Sept,
has again reminded the social services of the poor practice revolving within Children Services. It must be highlighted that the child's needs must be paramount in every practice and professionals must not over emphasize on the needs of the parents or carer. but must unpick incidents and information shared and how they were shared.
There is a great need to work together and on time information sharing to be put in practice. Derbyshire County promises to make changes and to improve safeguarding. I would say staff need to trained and tested for compliance to practice.
Medical incidents and previously recorded injuries were omitted, therefore leading to prolonged abuse and lack of safeguarding and protection.
Ayeeshia's injuries were described by doctors to be similar to those found on car accident victims. How badly could have the life of this young girl been before her death? What is the excuse? how was this level of abuse missed?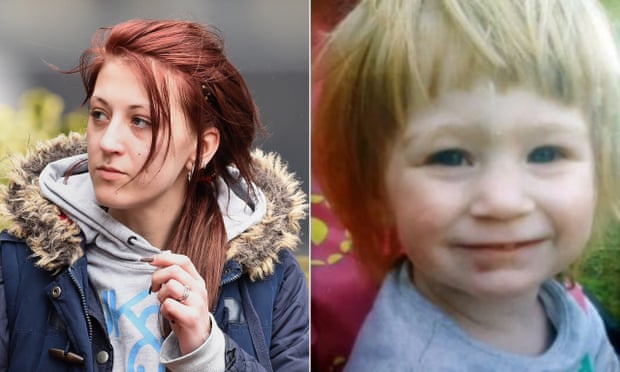 Kathryn Smith (Ayeeshia's mother- 23) and her late Ayeeshia
Although Kathryn was jailed for life, Ayeeshia's death still remains a sad story in our hearts