Grace Mugabe in South Africa: Happy days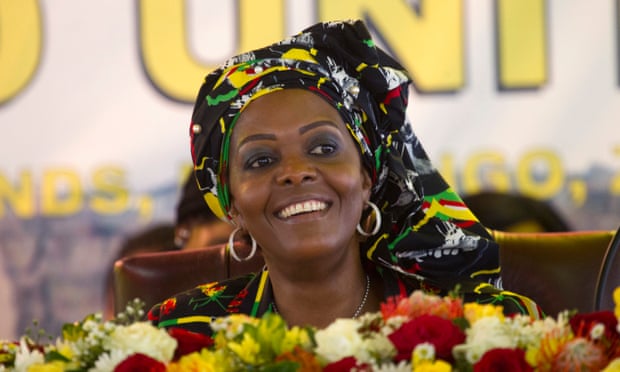 South Africa seems to be willing to grant Grace Mugabe immunity in South Arica the Guardian tells us.
Grace Mugabe was said to have attacked Gabriella Engeles (20), who claimed she had been chilling at a hotel with Mrs. Mugabe's sons. Although she claims to be in the hotel with Mrs. Mugabe's sons, she also added that they were in the next room. I just wondered why Mrs. Mugabe would attack a total stranger who was next door from her sons' hotel room. Was she unwell?
This story seems incomplete. No wonder the South African Government.